LIGHTHOUSE FS & Q - Sanitation Services
At Lighthouse FS & Q - Sanitation is Fundamental.
Sanitation services are developed to improve the overall sanitation program's effectiveness.
Certified FSMA Professionals
Sanitation Consultants
Sanitation of Processing Facilities
Equipment Sanitation Evaluation
Lighthouse works with its clients to identify the opportunity for sanitation improvement, whether in the form of training, consulting, sanitation strategies, equipment cleaning and disinfection, chemical selection or employee safety to ensure a successful program.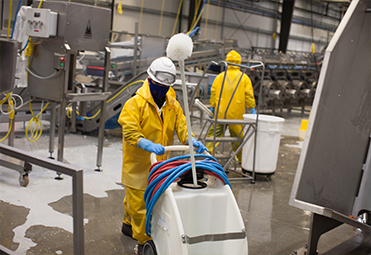 - Our Strategy
Step

01
The first meeting
Understanding the Opportunity
We help you determine the best course of action based on knowledgeable and experienced sanitation consultants.
Step

02
The second meeting
The Plan
We break down the opportunity and provide you a best course of action based on practices, observations, and evaluation.
Step

03
The final meeting
Solutions
An outline of action items and to do lists fashioned to meet your client or regulatory requirement opportunities.
Contact Us
Lighthouse FS & Q is available to help every step of the way with sanitation opportunities. Please call or e-mail us with any questions you may have concerning our services, or to receive a quote.
Our Location
P.O. Box 2222, Salinas, CA 93902
Write Us